Game Time, Play Time
Come for the game, then stay for the experience. Don't miss the chance to soak up some culture in Louisiana's Cajun Bayou!
Special Deals on Accommodations
Ready to "bring it" for game day? Take advantage of our special deals just for the occasion.
Just use code - GEAUXCOLONELS - and receive super discounts on accommodations.
And while you're here - make sure to see it all! Take advantage of the tours, food, events, and everything in between throughout your stay.
Pro Tip: Follow the Cajun Bayou Food Trail. Your stomach will thank you.
How to Enjoy Football AND Cajun Culture in One Weekend!
If you're here for football, you're here for festivals! The timing couldn't be more perfect for you to experience our Cajun lifestyle.
Here's a quick guide on how to get the most out of your weekend.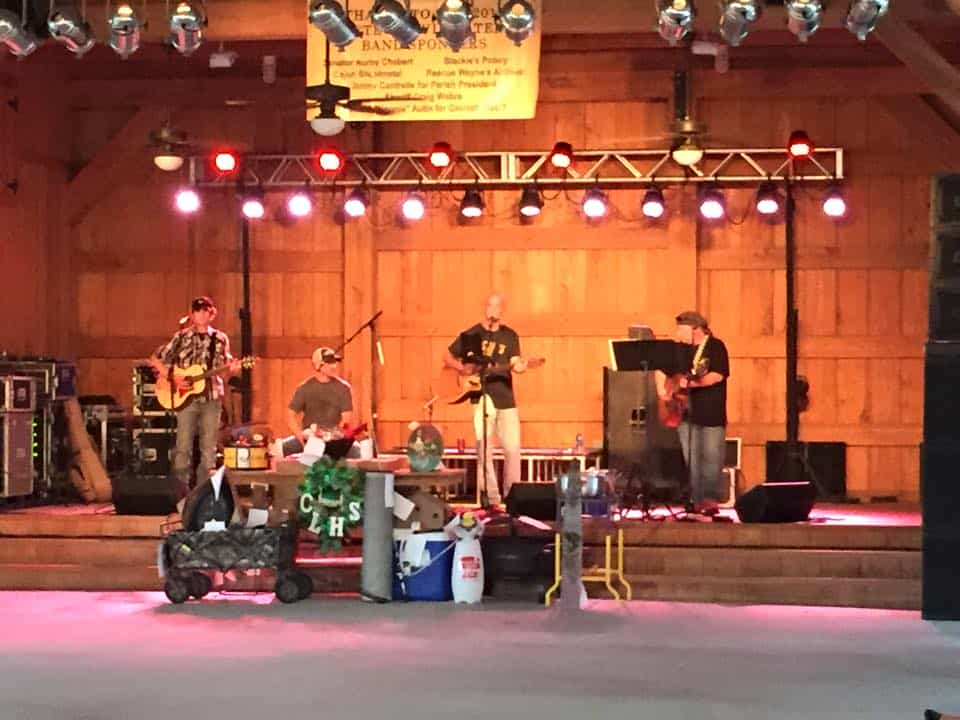 Friday
Festivals start on Fridays so you can dive right in to your football weekend getaway with some Cajun favorites. Everything you need is in one spot on the festival grounds. Grab some insanely good food like po-boys and gumbo, listen to some great live music, and just enjoy the party…Cajun style! Find out what festival is happening on the weekend you're coming right here.
Saturday
It's GAME DAY, y'all! Suit up in your college swag and head out to one of the best tailgates in the state. Don't worry that you're the visiting team because no one welcomes visitors quite like Nicholls State. Locals never meet a stranger and will likely welcome you right into their tent. Fans will start cooking early and homemade dishes like jambalayas and sauce picantes will be plentiful, so you better bring you appetite.
If you're game starts at 3:00 pm, you'll have time left in the day to hit up one of our famous restaurants on the Cajun Bayou Food Trail.
Sunday
Before you head home, there's time to squeeze in one more must do. Swamp tours are a great finale to a weekend of Cajun. Relax on a slow-paced pontoon boat and meander through the bayou or if you're feeling adventurous, there's a thrilling airboat ride you'll never forget. Oh, and there's a few Cajun Bayou Food Trail restaurants open on Sundays so you can grab one last tasty bit before getting on the road. Spots open in Thibodaux on Sundays are Spahr's Seafood and Flanagan's.
Explore Towns In Louisiana's Cajun Bayou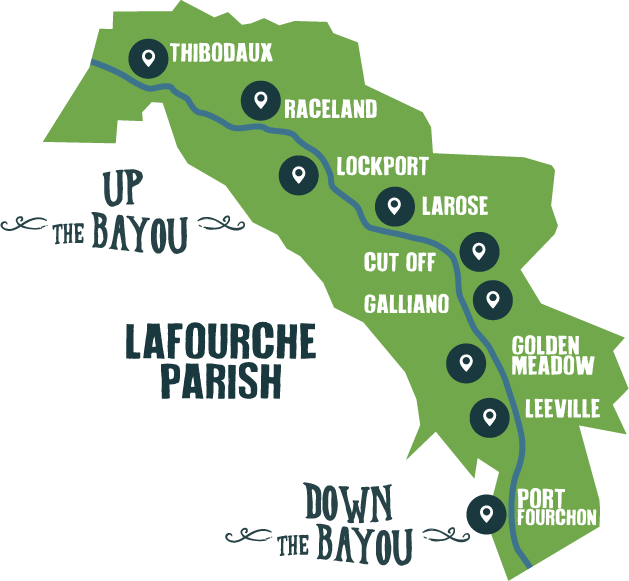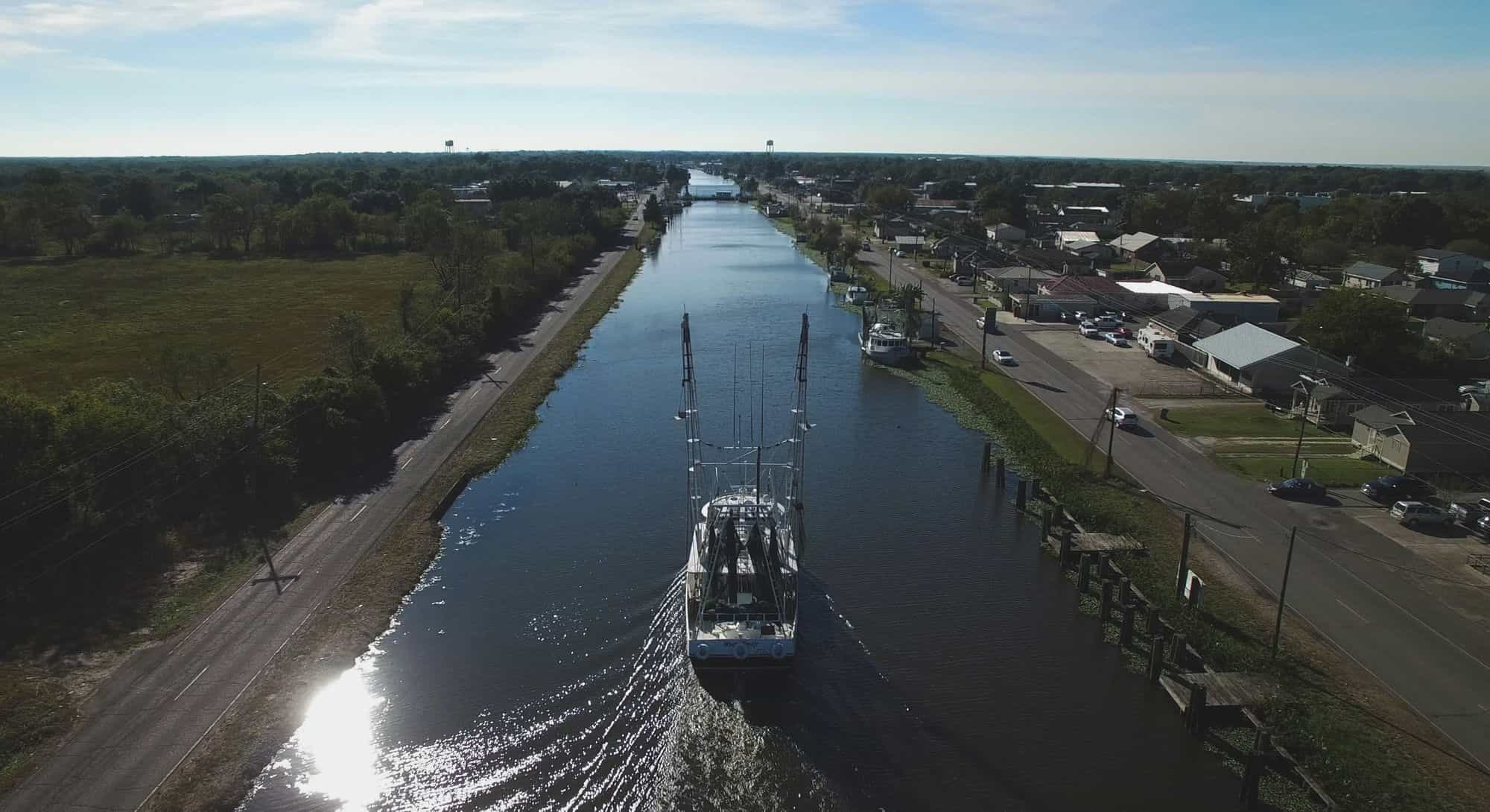 Lafourche Parish
The communities in Louisiana's Cajun Bayou are centered along Bayou Lafourche, our signature waterway. They reveal themselves through their unapologetic Cajun culture and unpolished, unspoiled beauty. Spend a little time up and down the Bayou, and get to know our culture.
Thibodaux
From its beginnings as a trading post to the flourishing parish seat it is today, Thibodaux is home to Nicholls State University, including iconic Chef John Folse Culinary Institute. View unique architecture in the downtown area and explore the culture at the Wetlands Acadian Cultural Center.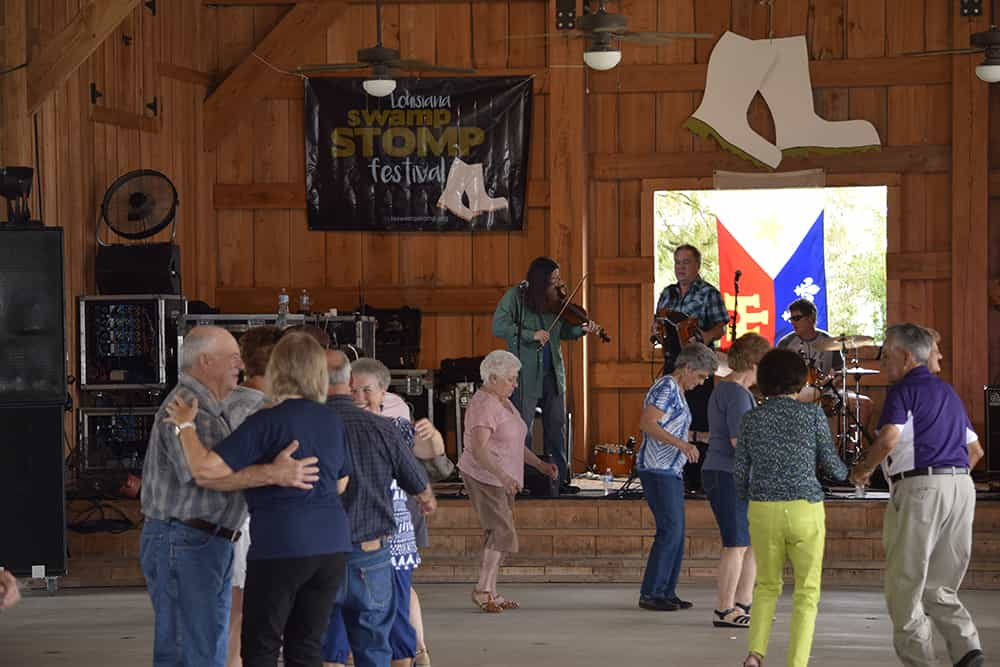 Raceland
Situated up the Bayou, Raceland is the home of Louisiana's Cajun Bayou Visitor's Center. It is home to the oldest complete sugar mill in the United States. You'll also find some of the most popular festivals like La Fete Des Vieux Temps and Louisiana Swamp Stomp in this town.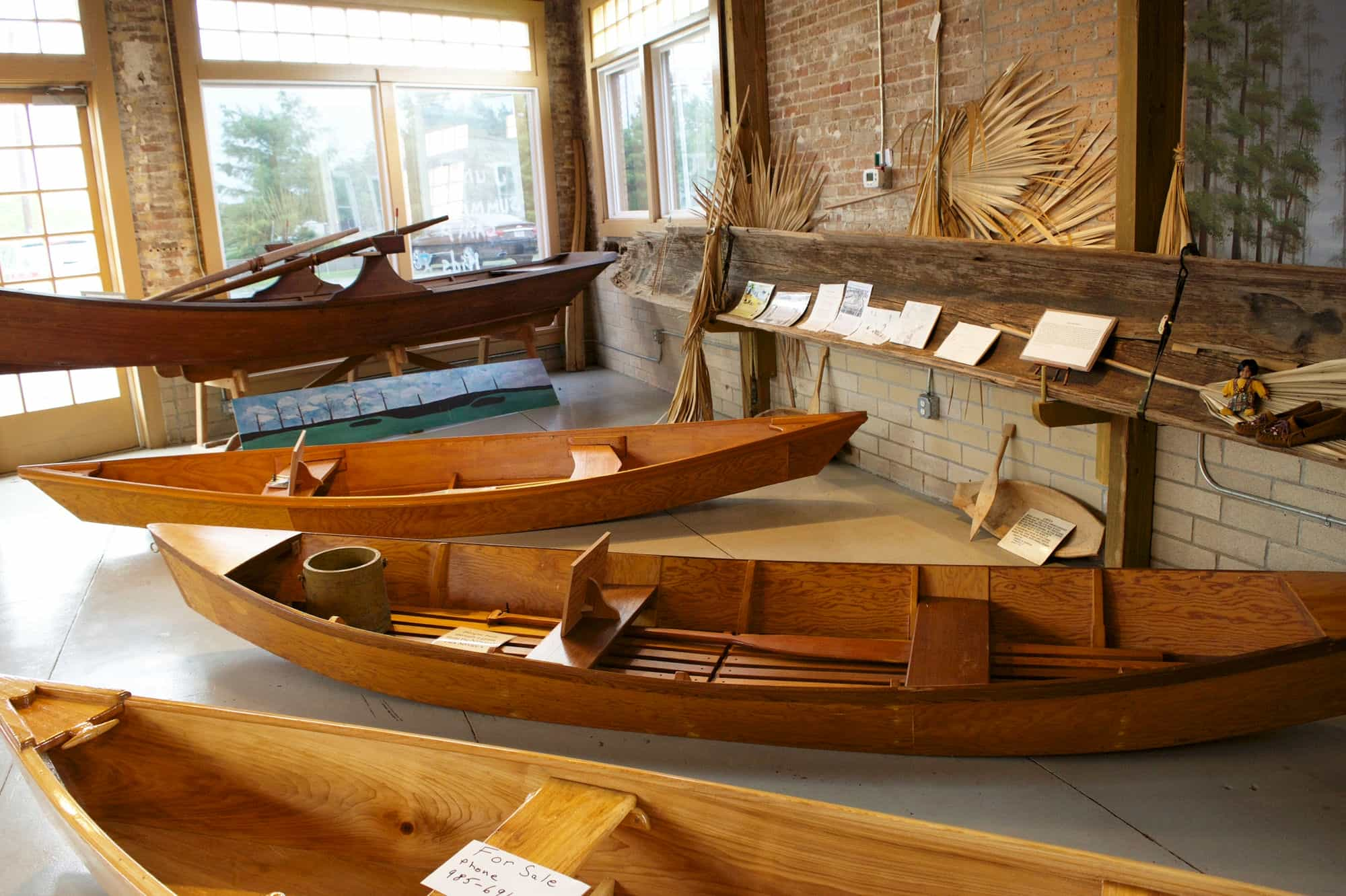 Lockport
Lockport was named for the canal locks that helped connect Bayou Lafourche to New Orleans, aiding shipping in the 1800's. Lockport features our Cajun Bayou's only elevated wetlands boardwalk, a 440 foot winding trail through the beautiful scenic settings of nature surrounding Bayou Lafourche. It is also home to the Center for Traditional Louisiana Boat Building and Bayou Folklife Museum.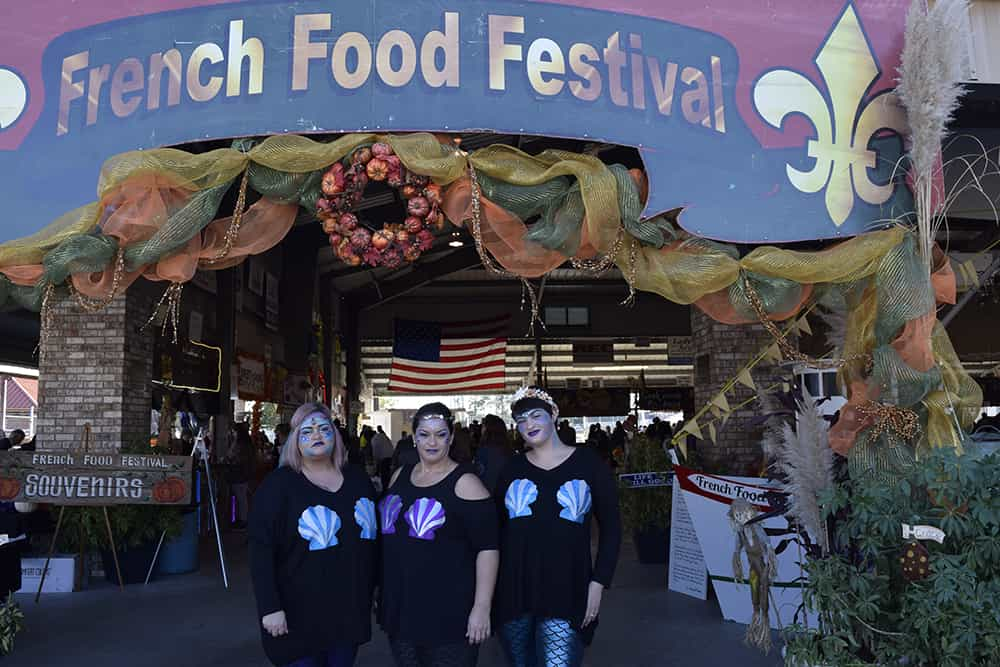 Larose
Located on Bayou Lafourche, and intersecting with the Intracoastal Waterway, Larose is the host city for one of Louisiana's Cajun Bayou's biggest festivals, the French Food Festival held every October at the Larose Civic Center which also hosts the Cajun Heritage Festival and many others.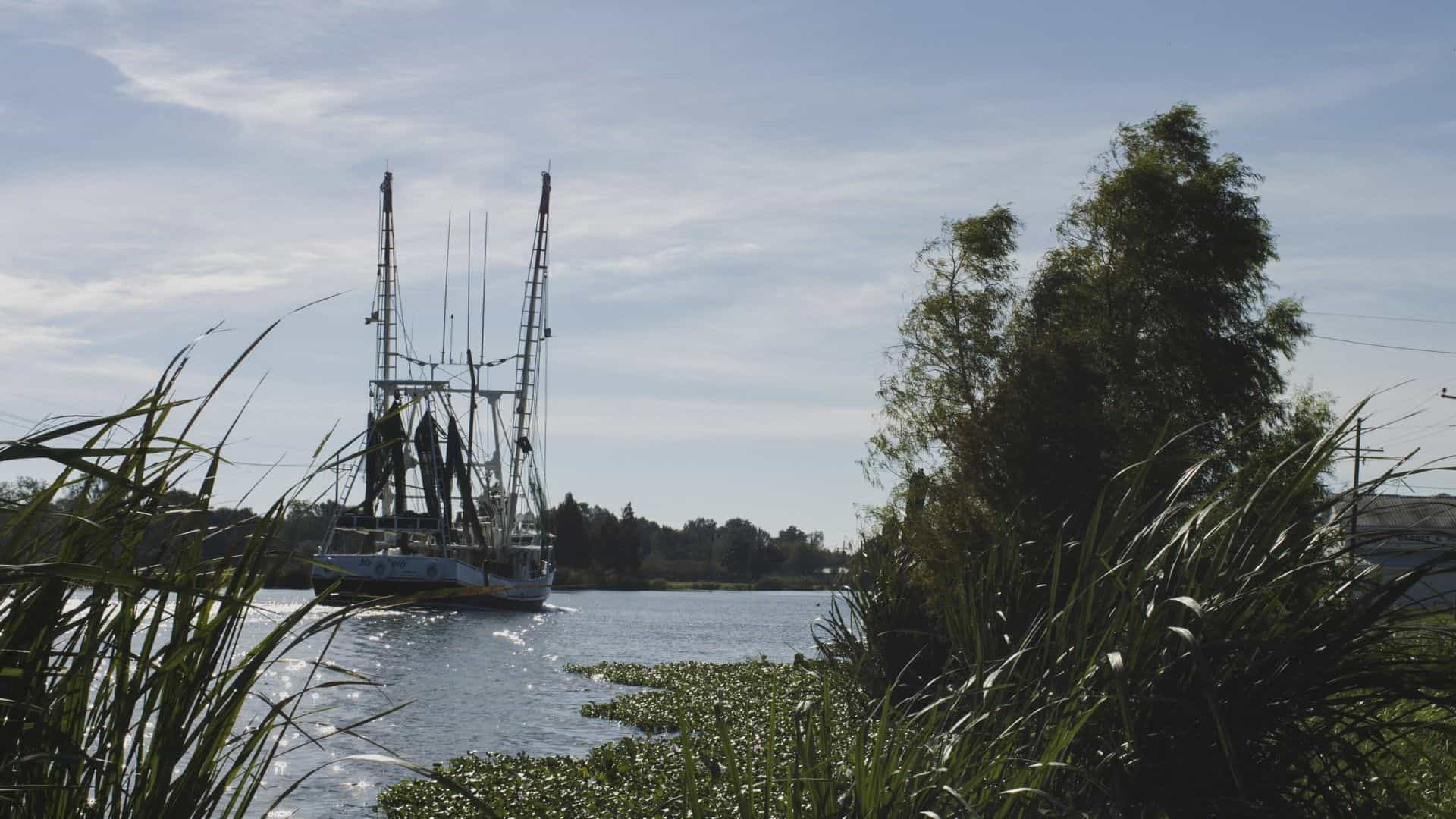 Cut Off
Named after a shortcut canal built in 1857 to connect Bayou Lafourche to New Orleans. Cut Off has a French Cajun past which exudes culture. You'll notice plenty of shrimp boats in the bayou in this area.
Golden Meadow
Golden Meadow is your destination for all fishing endeavors. Some of the best fishing in Louisiana can be found in Golden Meadow with its access to Louisiana's marsh and then into the Gulf of Mexico. This small town also hosts four Mardi Gras parades each year and is home to the Golden Meadow-Fourchon Tarpon Rodeo.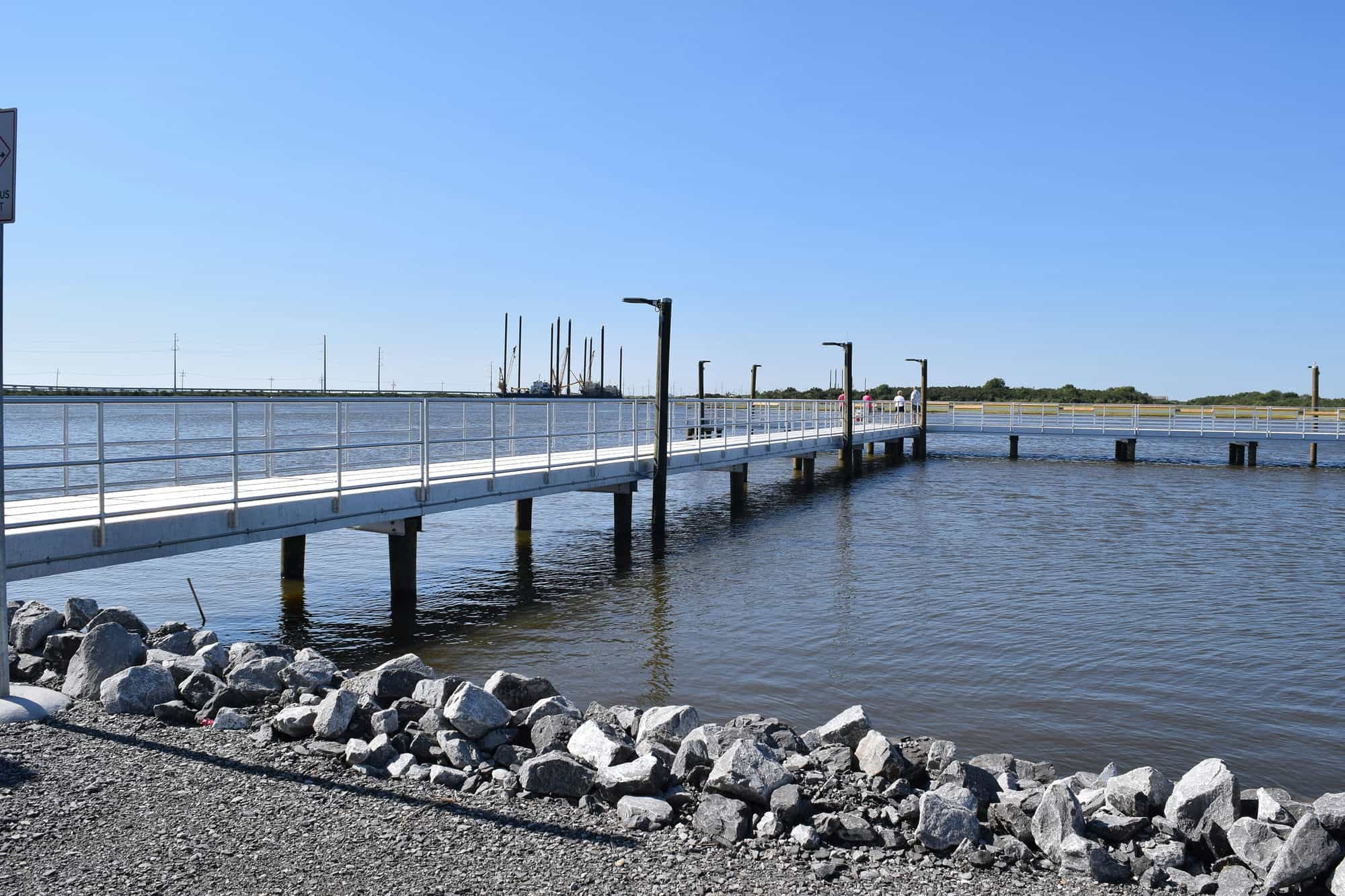 Leeville
Leeville is know as a world-class fishing spot. Fishermen come from all over the world for the catches of a life time. The fishing pier offers a great spot right on the water for all ages to try their hand at catching fish.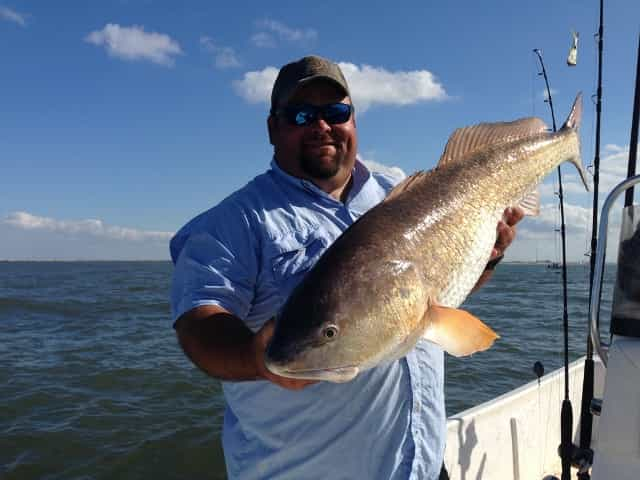 Galliano
Now deep in the heart of the Cajun Bayou culture, spend some time with world renown Cajun Creole chef, Alzina Toups. Also considered an industrial hub of Louisiana's Cajun Bayou, Galliano is home to the largest offshore company in Lafourche Parish, Edison Chouest Offshore and LOOP, the Louisiana Offshore Oil Platform.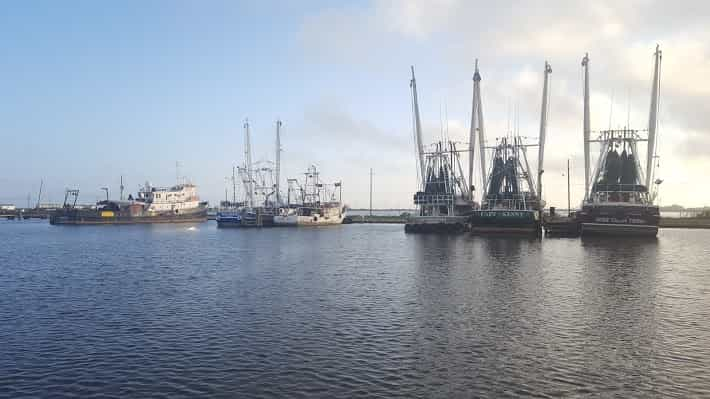 Fourchon
Port Fourchon sits at the mouth of Bayou Lafourche, where it empties into the Gulf of Mexico. Located at the end of Highway 1 in Louisiana, Port Fourchon is in the center of one of the richest and most progressive industrial areas in the Gulf region. In addition, it is a commercial and recreational fishing mecca, a unique area for recreation and ecotourism, a hot spot for research on coastal restoration and marsh creation methods, and a shining example of how industry and environment can coexist successfully.