Lockport
Visit Lockport in Lafourche Parish
If you're looking more to enjoy the natural beauty of the bayou, then it's time to relax a bit at the Bayou Side Park located at the intersection of scenic Bayou Lafourche and the Old Company Canal. With picnic tables, a walking trail for adults and a playground for the kids, pack a lunch and experience the bayou life up close. The Lockport Elevated Boardwalk is also a wonderful place to take a stroll into the swamps while staying dry.

The area boasts fine performance arts at the Bayou Playhouse. The playhouse focuses on Louisiana live performance talent and preservation of Cajun culture and heritage. Located at the area still known as the Lockport Locks, intermission finds patrons enjoying beautiful nighttime views of the bayou from the outdoor deck. Lockport's boating history is still evident in The Center for Traditional Louisiana Boat Building and told at the Bayou Lafourche Folklife & Heritage Museum.

Lockport is also known for its food and festivals, some combining the two such as The Lockport Food Festival "La Fete Du Monde" which takes place every year in April.
Explore Towns In Louisiana's Cajun Bayou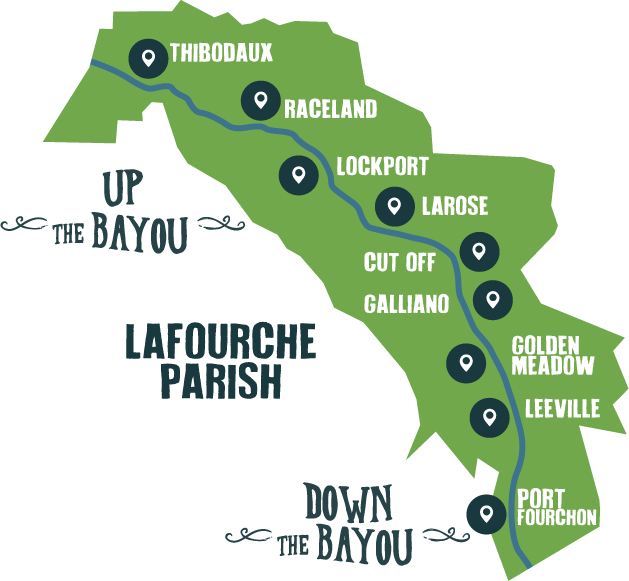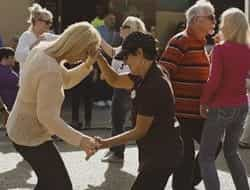 Lafourche Parish
LaFourche Parish has 6 main towns - Thibodaux, Raceland, Lockport, Larose, Cut Off, Golden Meadow, and Leeville. Hover your mouse on to a town to explore the attractions and things to do that it has to offer.
Thibodaux
From its beginnings as a trading post to the flourishing parish seat it is today, Thibodaux is home to Nicholls State University, including iconic Chef John Folse Culinary Institute. View unique architecture in the downtown area and explore the culture at the Wetlands Acadian Cultural Center.
Raceland
Raceland is a place rich in Cajun history, exemplified in the the food, outdoors, and festivals.
Lockport
Lockport was named for the canal locks that helped connect Bayou Lafourche to New Orleans, aiding shipping in the 1800s.
Larose
Situated right on Bayou Lafourche and the Intercoastal Waterway, Larose is a pristine place to experience the outdoors and Cajun culture.
Cut Off
Cut Off has a French Cajun past, which exudes culture. To truly experience Cut Off, check out the outdoors here.
Golden Meadow
Golden Meadow is your destination for all fishing endeavors. Some of the best fishing in Louisiana can be found in Golden Meadow with its access to Louisiana's marsh and then into the Gulf of Mexico.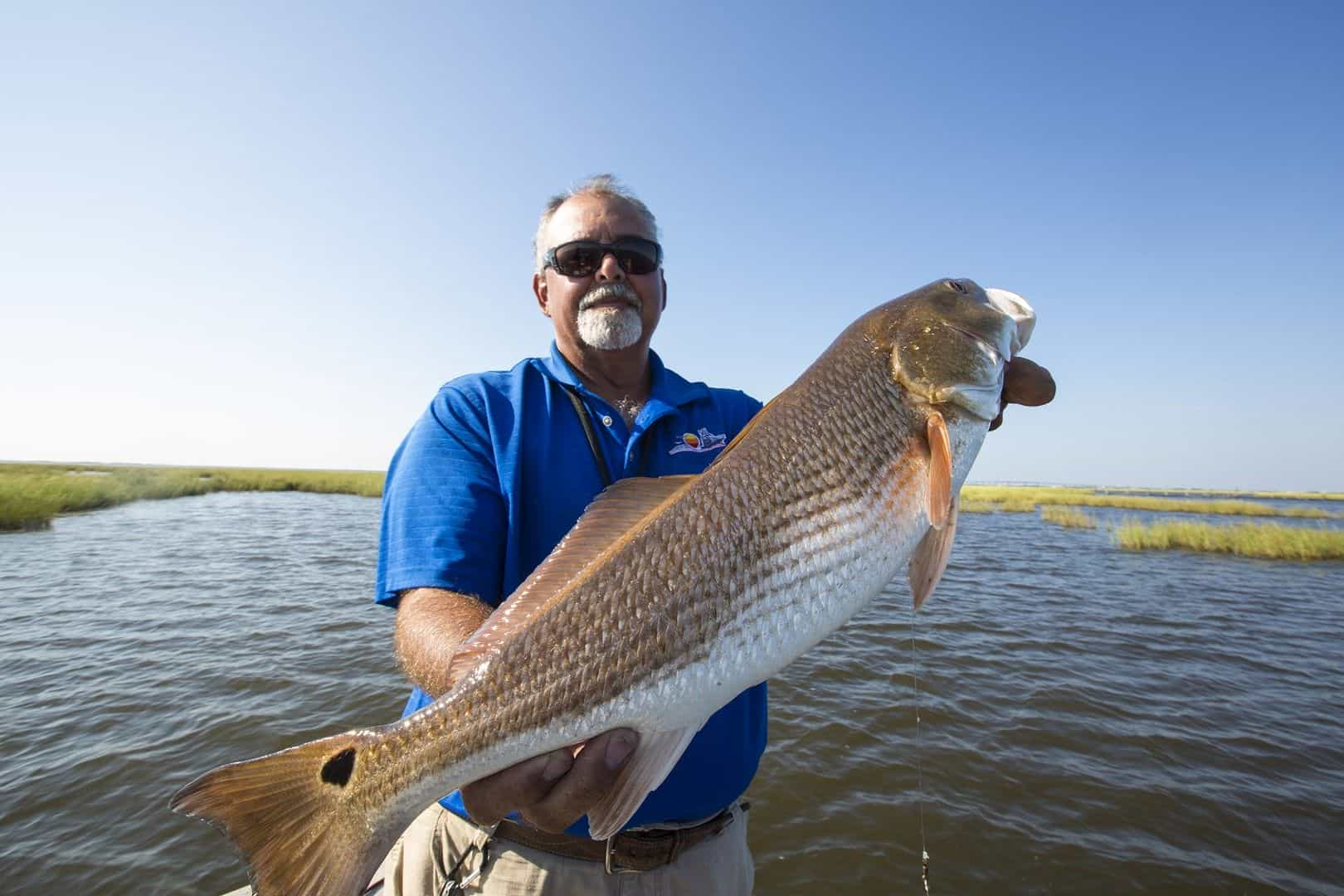 Leeville
Leeville is know as a world-class fishing spot. Fishermen come from all over the world for the catches of a life time.