Bienvenue, Cajun Foodies!
It's a simple fact: When you visit Louisiana, you'll enjoy some of the best meals of your life. But it's not just the big cities that take pride in their food scenes. In Louisiana's Cajun Bayou, just 45 minutes south of New Orleans, there's an authenticity to the culinary experience that allows anyone to truly understand how a place's food and culture are deliciously intertwined forever.
Here the journey to unforgettable dining experiences begins when you venture a ways off the
main road and follow the bayou as it flows through wetlands and authentic Cajun communities.
Discover generations of unique traditions, culture and flavor in the eating establishments,
culinary festivals and events on the Cajun Bayou Food Trail of Lafourche Parish.

Call your foodie friends, download your passport and map then venture out on the trail. Follow the trail markers
to find delicious authentic Cajun food experiences in Louisiana's Cajun Bayou!

You've filled your belly with Cajun delights! You deserve some bragging rights.
After 5 stops on the Cajun Bayou Food Trail are completed, mail in or drop-off your
passport to our visitors center and collect your FREE t-shirt!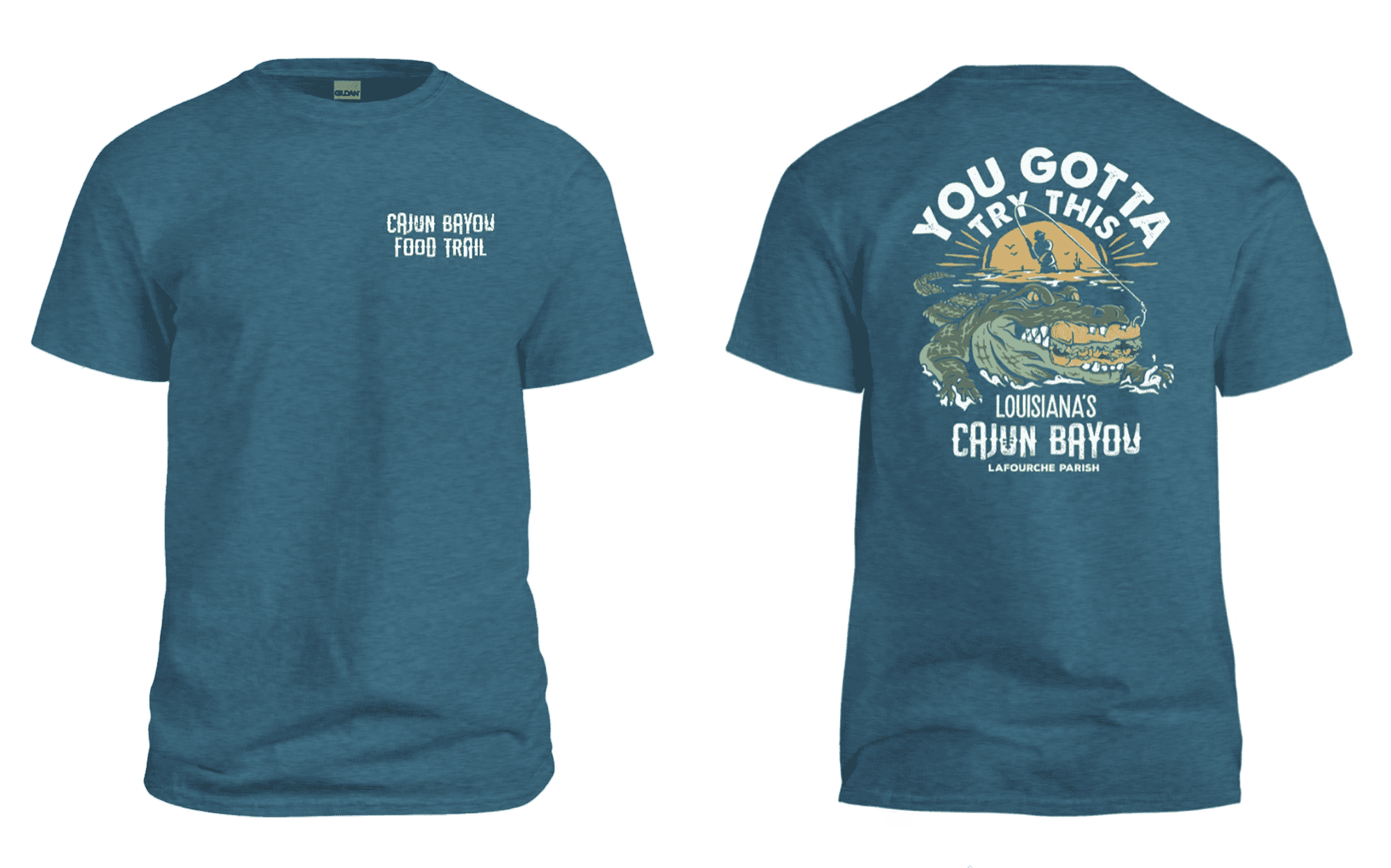 Show us your Cajun food experience using #cajunbayou!