Tourism Investment Program
The goal of the Tourism Investment program is to support tourism development efforts within Lafourche Parish that can attract more visitors to the destination and increase the economic value of tourism for the local economy. The funding provided to these organizations will be used to build their tourism product and enhance marketing promotions efforts.
Since its inception in 2016, the program has awarded more than $423,000 to local organizations with a focus on driving visitation to Lafourche Parish.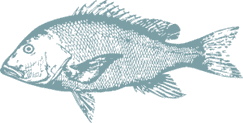 A 2023 Tourism Investment Program application must be for a new project or event and must support growth of the tourism industry in Lafourche Parish. Previously funded projects and events or those looking to enhance or expand existing projects and events are not eligible for the 2023 Tourism Investment Program.
Emphasis will be given to projects that will directly and indirectly maximize the number of visitors to the Parish, especially for overnight stays.
TIMELINE FOR APPLYING:
Applications Open: February 1, 2023
Applications Close: March 1, 2023 (by 5:00 PM CST)
Grantees Announced: On or before March 17, 2023

Applications should be submitted to [email protected] on or before the application deadline listed.