Etouffee the Cajun Elf
Follow along with all of Etouffee's adventures up and down the Bayou! This Cajun elf is going to show you how to experience an authentic Cajun culture unlike any other.
Etouffee our Cajun elf stopped by our visitor center today to learn how he can explore Louisiana's Cajun Bayou. Our friendly travel counselors have told him all about our exciting attractions, where to eat on the Cajun Bayou Food Trail, and where he can snuggle in and rest after a day of adventure.
Stay tuned to watch all the fun Etouffee has and how you can experience Lafourche Parish!
Etouffee is on the Cajun Food Trail warming up with a hearty cup of gumbo! He's working hard to earn his free t-shirt for completing 7 Trail stops. Download your map and passport and start earning your shirt, too!
The Leeville Boat Launch and Fishing Pier is the perfect spot to take in the beauty of our wetlands and bayous. If you're adventurous enough like Etouffee, you can launch out in your kayak or boat.
You know what your Christmas wish list is missing? Hot, boiled crawfish! It's the beginning of the season and you can find some at one of the many seafood markets up and down the Bayou.
Where is Louisiana's CAJUN BAYOU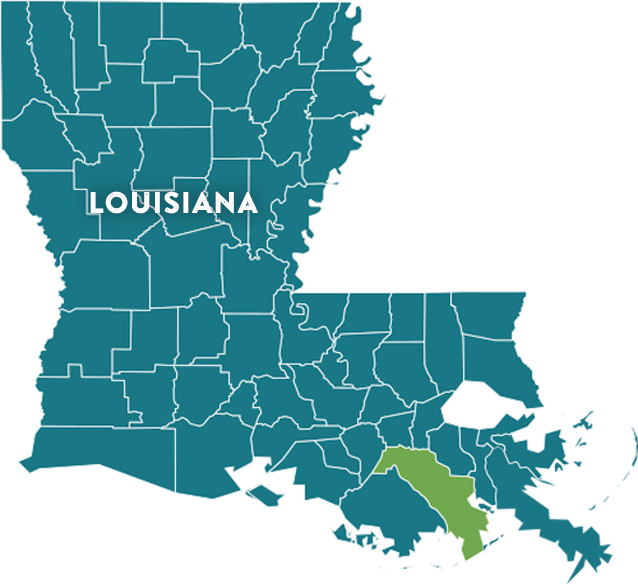 Visit Louisiana's Cajun Bayou in Lafourche Parish.
Located just outside of New Orleans. Discover Cajun life on the bayou.
Driving Distances From
| | |
| --- | --- |
| New Orleans, LA | 35 miles |
| Baton Rouge, LA | 83 miles |
| Lafayette, La | 98 miles |
| Biloxi, MS | 135 miles |
| Lake charles, LA | 174 miles |
| Mobile, AL | 187 miles |
| Jackson, MS | 200 miles |
| Houston, TX | 315 miles |
| Dallas, TX | 488 miles |
| Atlanta, GA | 525 miles |