Mardi Gras
"Throw Me Something, Mister!" This is a phrase people say as they get caught up in the Mardi Gras spirit. And when it comes to Mardi Gras spirit, the people and parades in Louisiana's Cajun Bayou are tough to beat.
We look forward to welcoming you to Louisiana's Cajun Bayou for Mardi Gras in 2023!
If you have a group that would like to visit us for Mardi Gras in 2023, please reach out to our Sales & Marketing Manager, Ian Wallis at [email protected].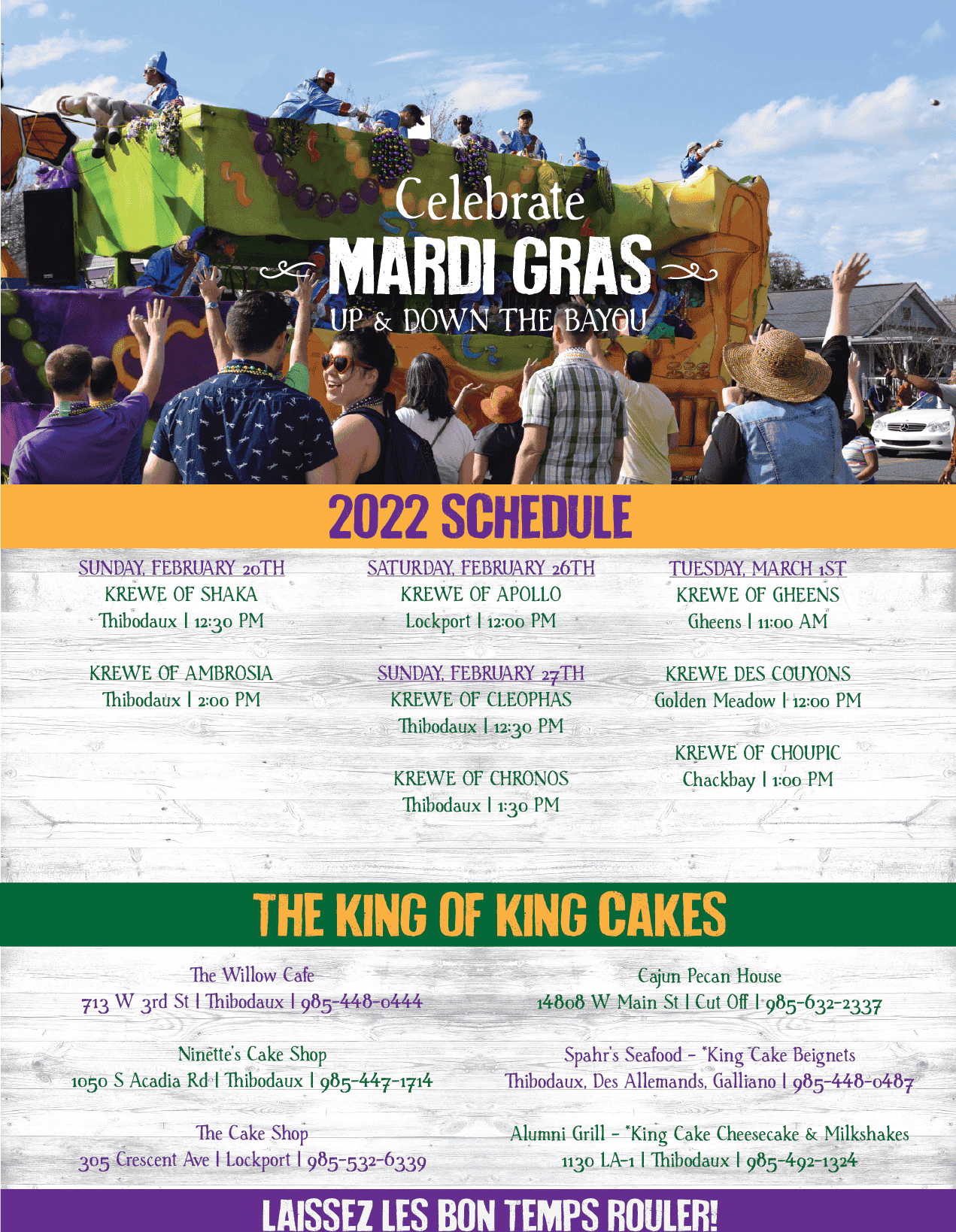 All Locations
All Locations
Chackbay
Cut Off
Des Allemands
Fourchon
Galliano
Golden Meadow
Kraemer
Lafourche Parish
Larose
Leeville
Lockport
Mathews
Raceland
Thibodaux