Bayou Boucherie Meat Market
Bayou Boucherie Specialty Meat Market is a family owned and operated small local butcher/meat market serving central Lafourche Parish and surrounding areas. Stop by and check them out or call in your order and they will have it ready upon your arrival!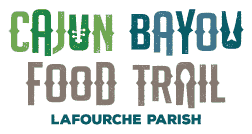 Stop by this old-fashioned Cajun meat market specializing in fresh cuts of meat as well as beef jerky, boudin, hogshead cheese, turkey cheese, and many other Cajun products.