Explore Our Culture
Summer is the perfect time to find indoor spots to enjoy. Immerse yourself in the Cajun culture of our area by visiting these affordable and fun attractions in the comfort of air conditioning. There's truly something for every age. Even if you've lived here all of your life, you will be amazed at what our community offers to locals and visitors alike.
Bayou Country Children's Museum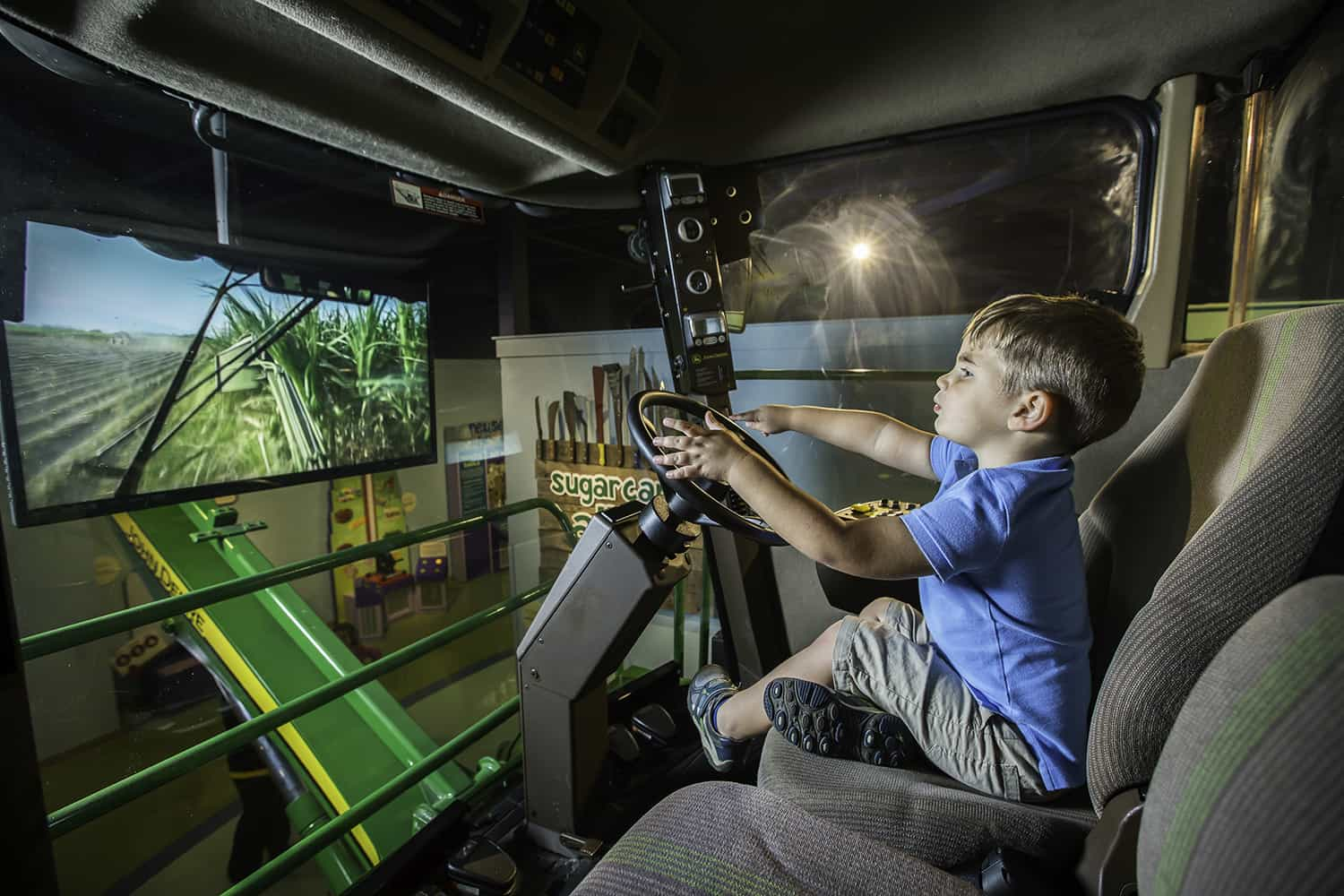 Dive into this interactive experience for children to learn about the agriculture, food, and music that makes the area so unique. Drive a sugarcane harvester, ride a Mardi Gras float, and fish from a Gulf oil rig through these fun exhibits.
Hours of operation:
Monday – Friday 10 am – 6 pm
Saturday 10 am – 6 pm
Sunday Noon – 6 pm
Admission: $8 per person for anyone 12 months and over
Bayou Lafourche Folklife & Heritage Museum
On this guided tour you'll take an imaginary journey down Bayou Lafourche as you learn about how the first settlers used the bayou as a source of transportation, food, and trade.
Hours of operation:
Tuesday & Thursday: 10:00 am - 3:00 pm
Admission: $2 per person
Center for Traditional Boat Building Museum
See how boats were built decades ago along the Bayou. Here you can touch pirogues, skiffs, and dugout boats used by Indians more than 500 years ago. View an exhibit of boats that depict the past livelihood of building boats used for travel up and down Bayou Lafourche.
Hours of operation:
Tuesday & Thursday: 10:00 am - 3:00 pm
Admission: $2 per person
Visit this historic site under gorgeous oak trees, home of the first Louisiana Supreme Court Justice. See original furniture from the home and hear the authentic stories of life along the bayou from a true Cajun tour guide.
Hours of operation:
Tuesday-Saturday: 10:00 am- 4:30 pm
Admission: Free
Wetlands Acadian Cultural Center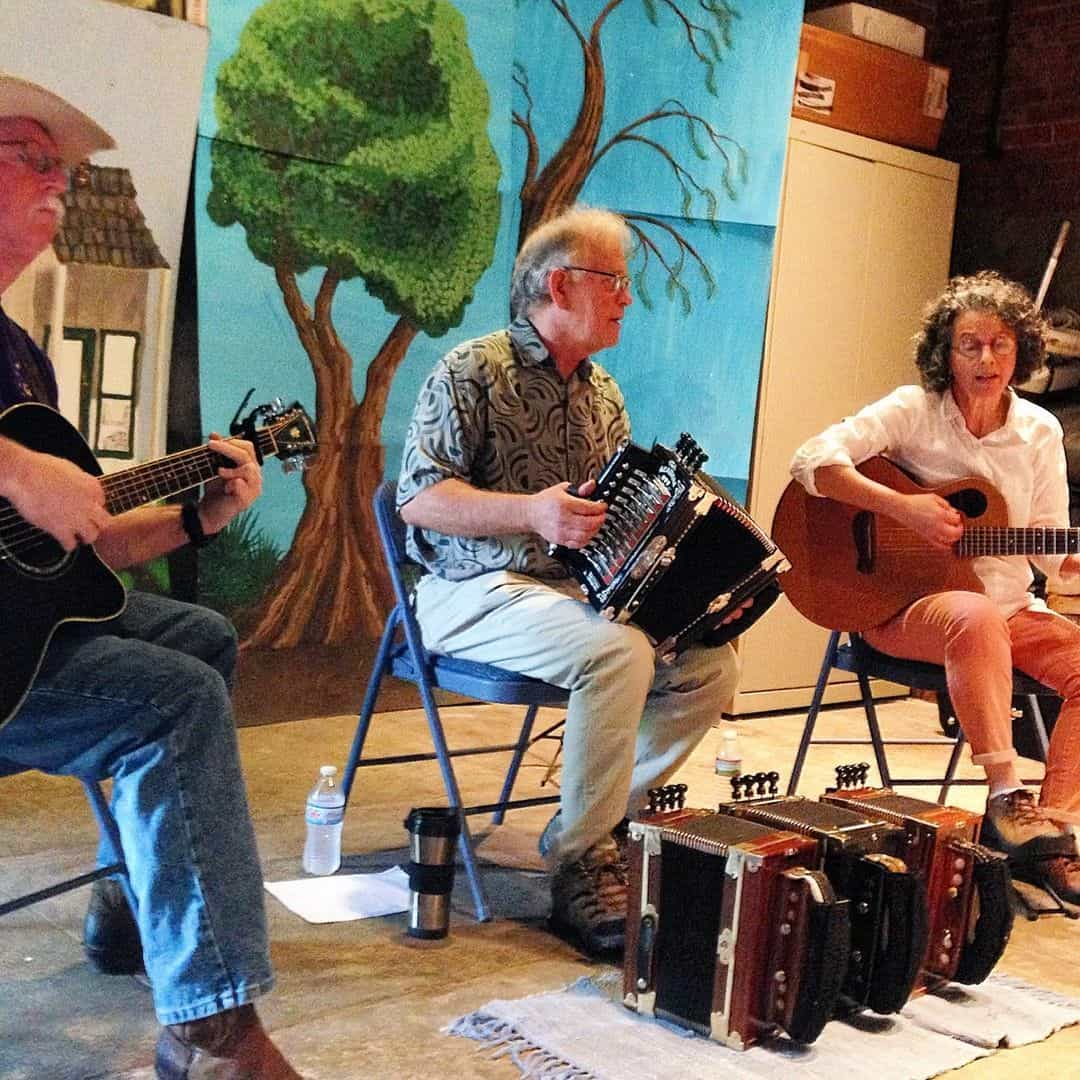 Learn about how the Acadians settled along the banks of Bayou Lafourche. This museum depicts the history and heritage rooted in the culture today.
Take a walk along the boardwalk where you may spot an alligator in the bayou. Live music every Monday 5:30-6:30 pm.

Hours of operation:
Monday-Tuesday: 9:00 am- 7:00 pm
Wednesday-Friday: 9:00 am- 5:00 pm
Admission: Free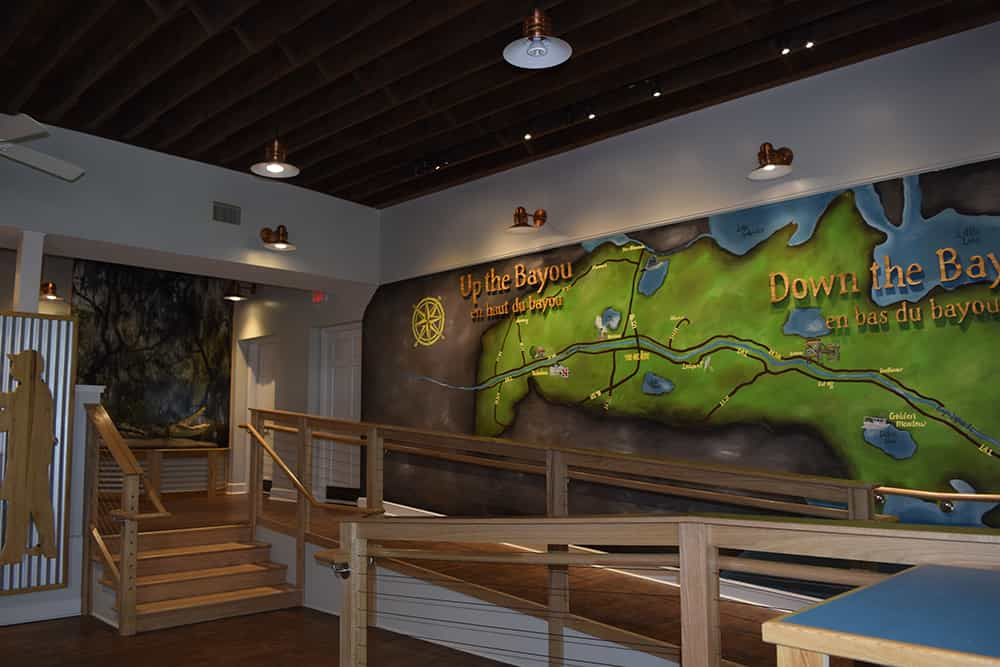 Louisiana's Cajun Bayou Visitor Center features interactive displays detailing the local culture, food, outdoors, and events. You will become immersed in local culture through video, photos, and listening and virtual reality stations.
Hours of operation:
Monday-Friday: 8:00 am- 5:00 pm
Saturday: 8:00 am- 3:00 pm
Admission: Free