LOUISIANA TRAVEL ASSOCIATION HONORS LOUISIANA'S CAJUN BAYOU TOURISM & PRESIDENT & CEO, CODY A. GRAY, AS 2022 LOUEY AWARD WINNERS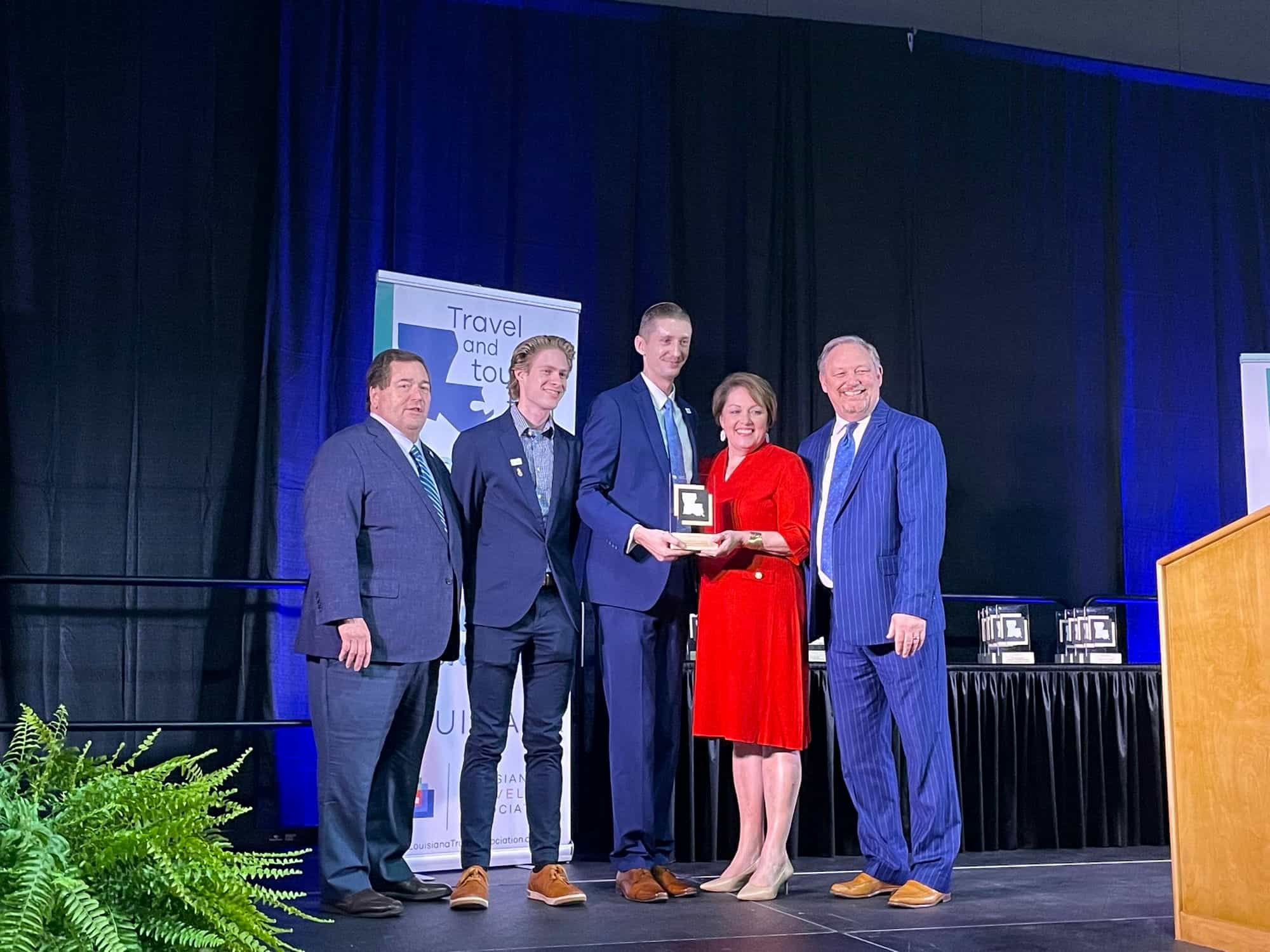 Raceland, LA (Feb. 7, 2022) – The Louisiana Travel Association (LTA) introduced Louisiana's Cajun Bayou Tourism as the winner of the 2022 Louey Award for Convention & Visitors Bureau of the Year (budget from $500,000 - $999,999) during its Annual Meeting last week in Alexandria, LA.
In addition, President & CEO of Louisiana's Cajun Bayou, Cody A. Gray, received the 2022 Louey Award for Rising Star of the Year.
---