Louisiana's Cajun Bayou Hosts
Louisiana Outdoor Writers Association Conference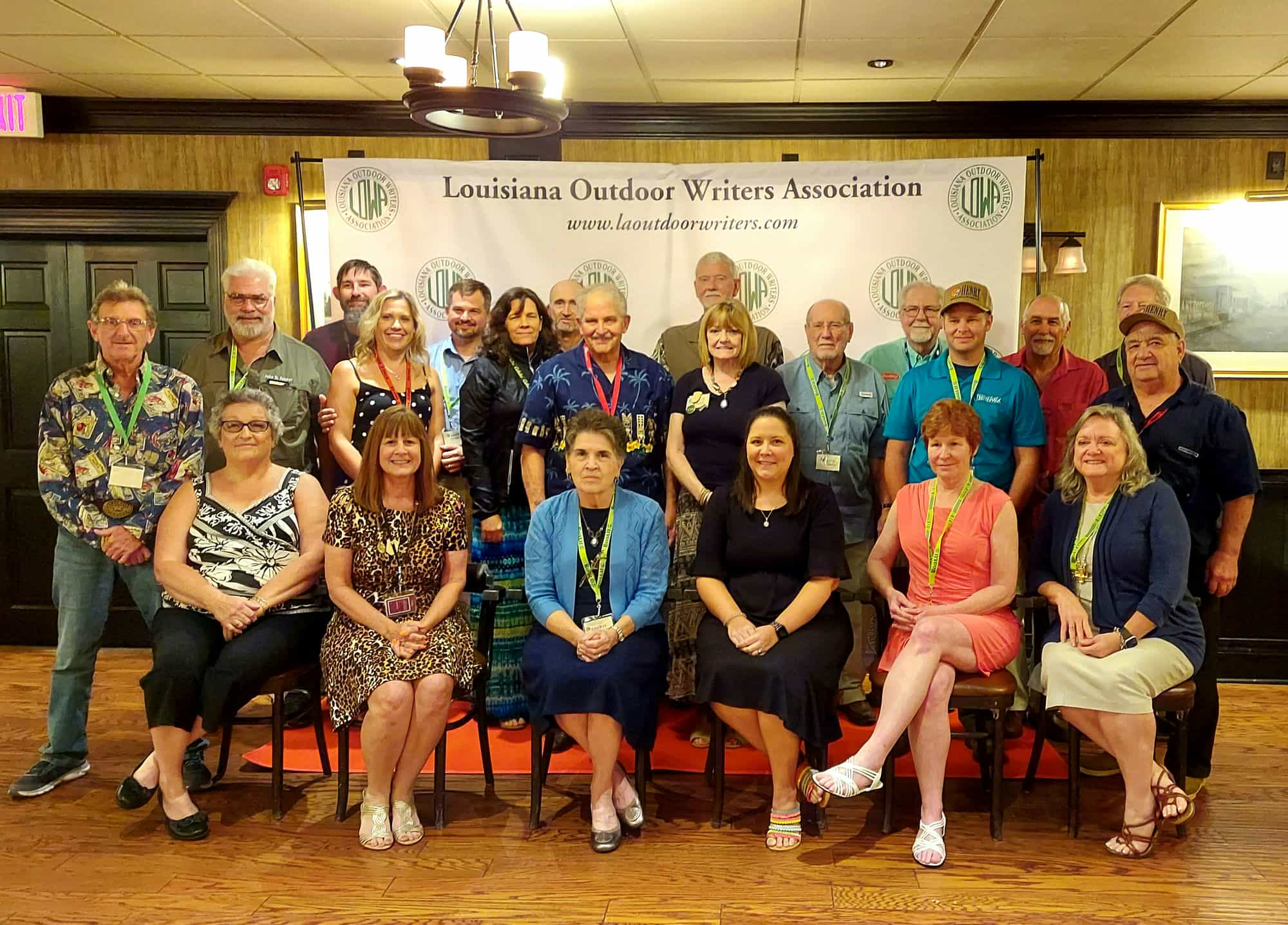 Raceland, Louisiana (August 8, 2022) – Louisiana's Cajun Bayou Tourism is pleased to announce that Thibodaux welcomed the 2022 Louisiana Outdoor Writers Association (LOWA) conference August 5-7, 2022. The conference brought an assemblage of lifetime anglers, hunters, environmentalists, tour operators, and radio and television broadcasters who share a common love ... the great outdoors!
The conference, which took place at the Hampton Inn & Suites Thibodaux, gave its members the opportunity to network and promote nature-based activities, further develop their skills in outdoor communications, and engage with each other through an annual awards program called "Excellence in Craft."
Conference attendees also took in the sites of Louisiana's Cajun Bayou, a great outdoor destination, through an early-morning fishing charter, tours of Jean Lafitte Wetlands Acadian Cultural Center and Laurel Valley Village, and Zam's Swamp Tours.
"You could not have a more appropriate group holding their conference here in Louisiana's Cajun Bayou," said Cody A. Gray, President and CEO of Louisiana's Cajun Bayou Tourism. "As a destination full of outstanding outdoor experiences that range from fishing charters to swamp tours, we were very excited to host an organization that promotes that. We hope LOWA's educational seminars, networking opportunities, and outdoor activities result in an increased awareness of the importance of the great outdoors in Lafourche Parish."
This was the CVB's third attempt to host LOWA after COVID prompted the cancellation of the conference in 2020 & 2021. "We are very thankful of LOWA's commitment to coming to Thibodaux," Gray said. "We have worked with them tirelessly over the last three years with plans having to be put on hold multiple times. We were glad to finally get this conference to Thibodaux and promote our destination to those who attended."
For more information about the Louisiana Outdoor Writers Association, please visit https://louisianaoutdoorwriters.com/
---