Newly Refreshed Cajun Bayou Food Trail Launches with Three New Restaurants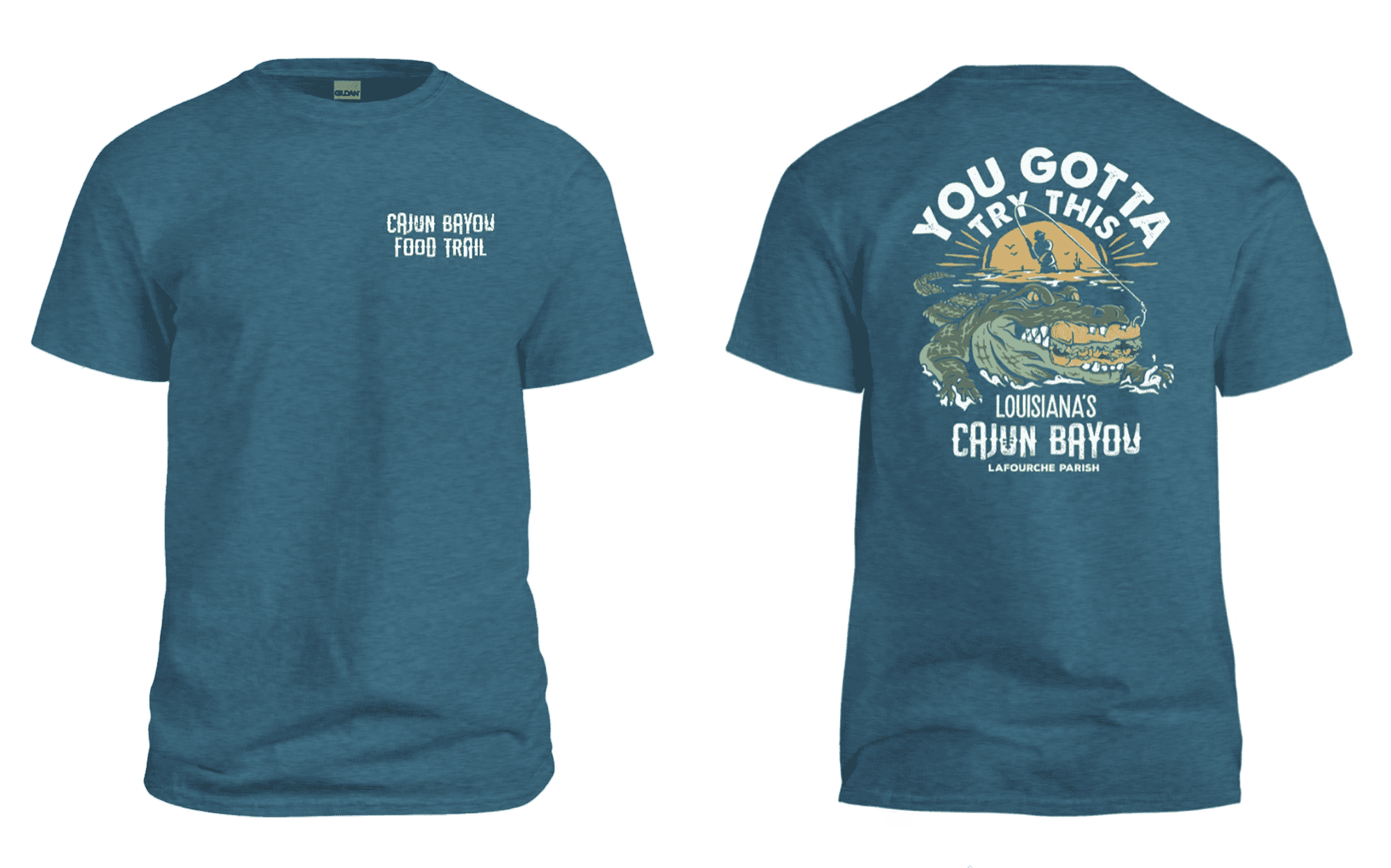 Raceland, Louisiana (May 15, 2023) – It's no secret that some of the best food in the South can be found in Louisiana. Gumbo, jambalaya, etouffee, boudin … if it' hard to spell and tasty to eat, odds are no one makes it better than someone's grandma down in Cajun Country. Here in Louisiana's Cajun Bayou, chefs have access to their own personal pantry with the bayou being steps away. Fresh ingredients, recipes passed down through generations and the not-so-secret ingredient of "a whole lotta love" come together to create dishes that put this region on the map.

And speaking of maps, in 2018, Louisiana's Cajun Bayou dished out their very own Cajun Bayou Food Trail. For the past five years, the trail has celebrated the authentic food found within the area's Cajun roots, offering a way for visitors to truly experience Cajun cuisine like never before.

Today, Louisiana's Cajun Bayou Tourism is excited to unveil a refreshed trail with new additions and enhancements. Since no one can ever have too many boudin balls, three stops are being added to the preexisting – and authentically delicious – trail, bringing the total participating restaurants to 18. These additions provide more dining options for trail-goers in North, Central and South Lafourche -- Grady V's in Thibodaux (Blue Crab Beignets, anyone?), Bayou Boucherie Meat Market in Mathews, and Mommie Jo's Restaurant in Cut Off.

Visitors need only a trail map, passport and quite the appetite to begin their journey, though stretchy pants are also recommended! After getting five stamps on your Food Trail passport, which can be found both online and at the Visitor's Center, guests are eligible for a free Food Trail t-shirt, a comfy badge of honor that, after sampling all the parish has to offer, should be ordered in a size up.

In addition to updated promotional and marketing items like a refreshed landing page and new Food Trail stamps for restaurants, the beloved trail t-shirt is also getting a makeover … meaning those who have traveled the trail and earned the t-shirt in the past have no excuse not to head to Louisiana's Cajun Bayou for round two!
According to Louisiana's Cajun Bayou Tourism's President & CEO Cody Gray, "The Cajun Bayou Food Trail is one of the top visitor activities in Lafourche Parish and our organization is thrilled to re-launch this delicious updated trail for everyone to enjoy. The food trail highlights generations of Cajun cooking up and down the bayou, while delivering an experience that's personal and full of flavor."

Louisiana's Cajun Bayou invites everyone to "wander off the eatin' path" and immerse their palate in authentic Cajun cuisine. To start your journey, head over to https://www.lacajunbayou.com/foodtrail or stop by the Visitor's Center at 4484 LA-1 in Raceland to grab a map and passport to start your Cajun Bayou Food Trail journey.
---