You don't want to miss your last chance (this year) to experience Mardi Gras season up and down the Bayou! This weekend leading up to Fat Tuesday is full of parades and fun. Cajuns celebrate Mardi Gras with many traditions that highlight our vibrant culture while creating an atmosphere that's all about celebrating life and having a good time. Here are our top 5 reasons why you don't want to miss Mardi Gras on the Bayou.
King Cake Galore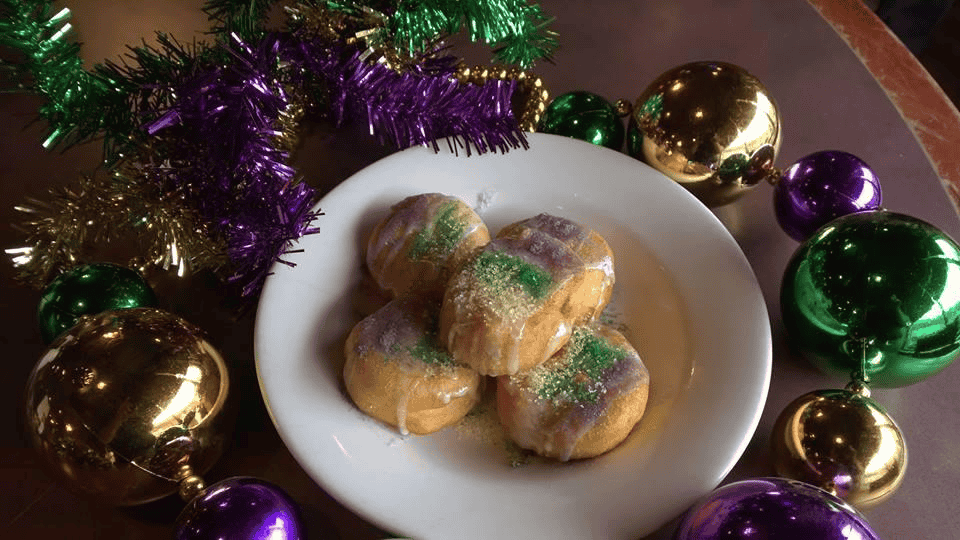 What's a Mardi Gras celebration without King Cake? There really is none. But, forget what you've heard about traditional King Cakes because we do it a little differently on the Bayou. Whether it's King Cake Beignets at Spahr's Seafood Restaurant or Cajun Pecan House's famous treats, you can enjoy King Cake many different ways while celebrating. You can find our local bakeries here.
Feasting and Fun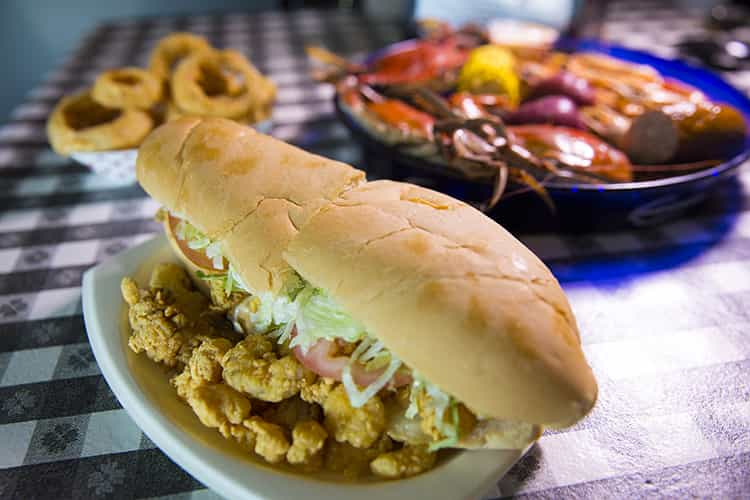 Don't stress about packing a sandwich or a bag of chips! We've got you covered when it comes to delicious food. Here, you'll witness a true Bayou-style parade that include streets lined up with barbecue pits and boiling pots of seafood, all made for the sole purpose of feeding parade goers. The atmosphere is full of the delicious smells and the sound of the best dancing music. Our restaurants along the Cajun Bayou Food Trail also have you covered too. With so many spots along the parade routes you can grab a po-boy or some boiled seafood to-go.
True Family-Friendly Fun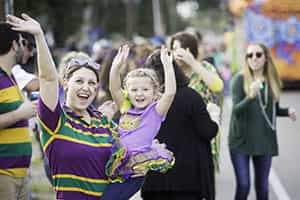 When we celebrate Mardi Gras, it's a party fit for everyone! Whether it's a family-friendly environment to enjoy the beautiful floats and throws, or the vibrant life of the Downtown areas, there's always a place for every parade goer. We make room for everyone to have access to the beautifully decorated Mardi Gras floats. And forget the idea of the massive, overwhelming crowds of larger cities. Being only a few people away from the parade route, you'll be sure to fill up your bag with plenty of your favorite Mardi Gras throws!
The People
These parades are where the locals go. Forget not knowing anybody, because here everyone knows EVERYBODY! You'll find moms, dads, kids, grandparents, the whole family, all attending the parades together. Everyone is there to greet you with a big smile and a grand-ole time. Even if you had to travel here, we'll get to know you and welcome you in. We're all friends and family, so don't be surprised if a complete stranger offers you a burger, a beer, or a place to watch the parade.
Our Unique Routes (aka where you watch the Parades)
Whether you find yourself up or down the Bayou, there's something special about our parades. If you think you've missed anyone along the route, don't panic! Our routes are within blocks of one another, so mark your spot and catch the driver's side, then cross on over a few blocks to catch the passenger side fun. It's double the fun and experience.
Come on down for Mardi Gras in Louisiana's Cajun Bayou!
---