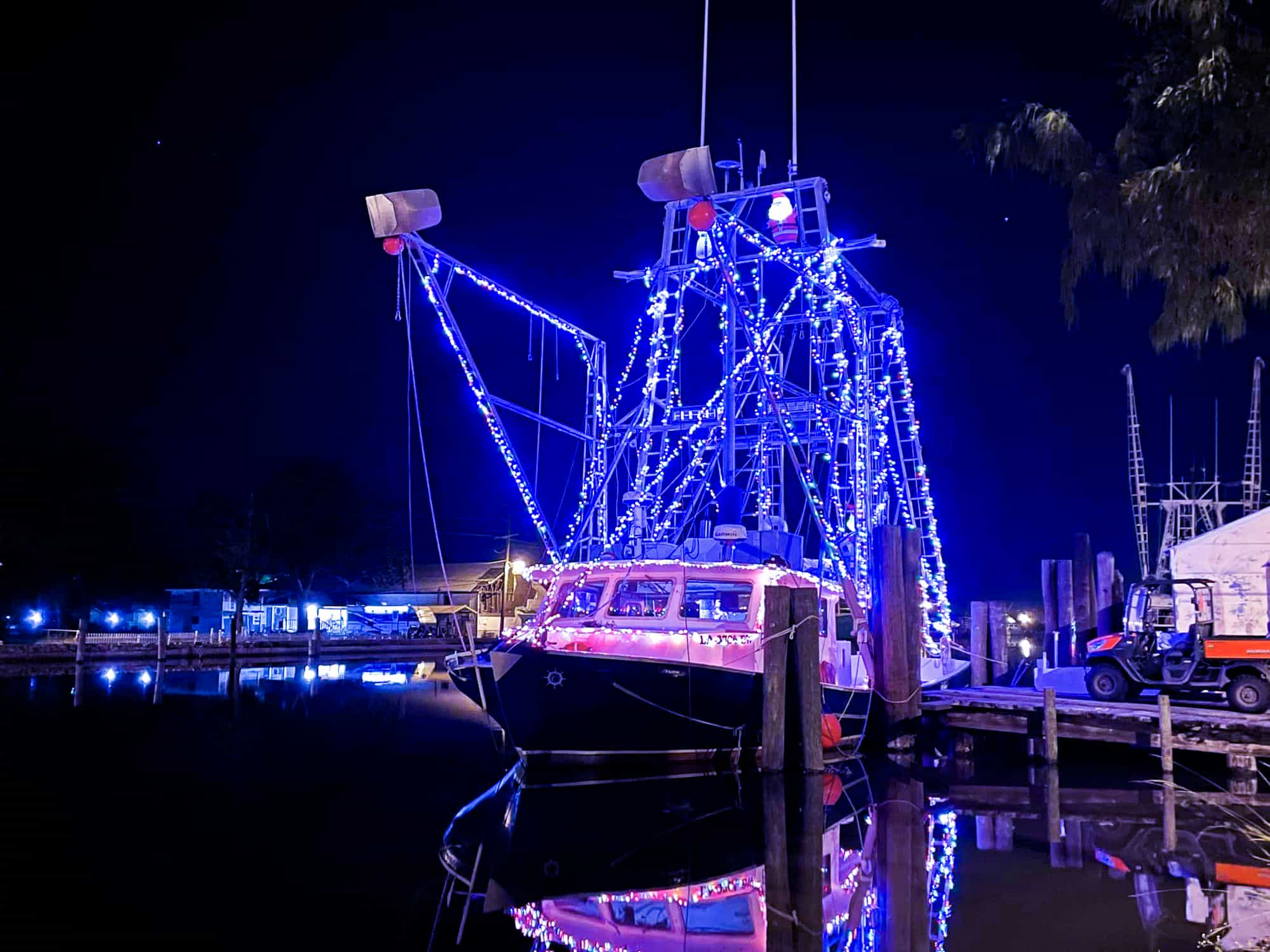 It's the most wonderful time of the year here in Louisiana's Cajun Bayou! The holiday season is upon us and there are parties for hosting, marshmallows for toasting and caroling … though not in the snow! We've rounded up the best events happening in the Bayou this December and all are sure to jingle those bells and leave you decking the halls.
Christmas in the Park
December 1st-31st
All month - Take in twinkling light displays and Christmas trees that have been decorated by the community at Peltier Park. Train rides, photos with Santa and live music are on select dates throughout the month. An updated list of events will be provided at the link HERE.

Lockport Christmas Parade
December 2nd, 5:30 p.m.
The town of Lockport lights up in holiday cheer for their visit from Papa Noel! The Christmas parade takes place at night and welcomes illuminated holiday floats, live music, the lighting of the town Christmas tree, and a guest appearance from Papa Noel to complete this merry parade.
Santa's Land & Reindeer Rowe
December 2nd, 8:00 a.m. – 4:00 p.m.

Santa's Land is all about the Big Guy himself. Write letters to Santa, enjoy Christmas crafts and games, and take a photo or two with the one and only Santa Claus (or as you know on the Cajun Bayou: Papa Noel!)! Tickets are on sale now (starting at $15) and must be purchased in advance. They include access to Reindeer Rowe, a premiere holiday market featuring over 40 vendors. Tickets for just the market start at $10 and are also on sale now.

Thibodaux Christmas Parade
December 3rd, 2:30 p.m.

Papa Noel will be rolling into Thibodaux on December 3rd along with festive floats, marvelous marching bands and all the Christmas cheer you can handle.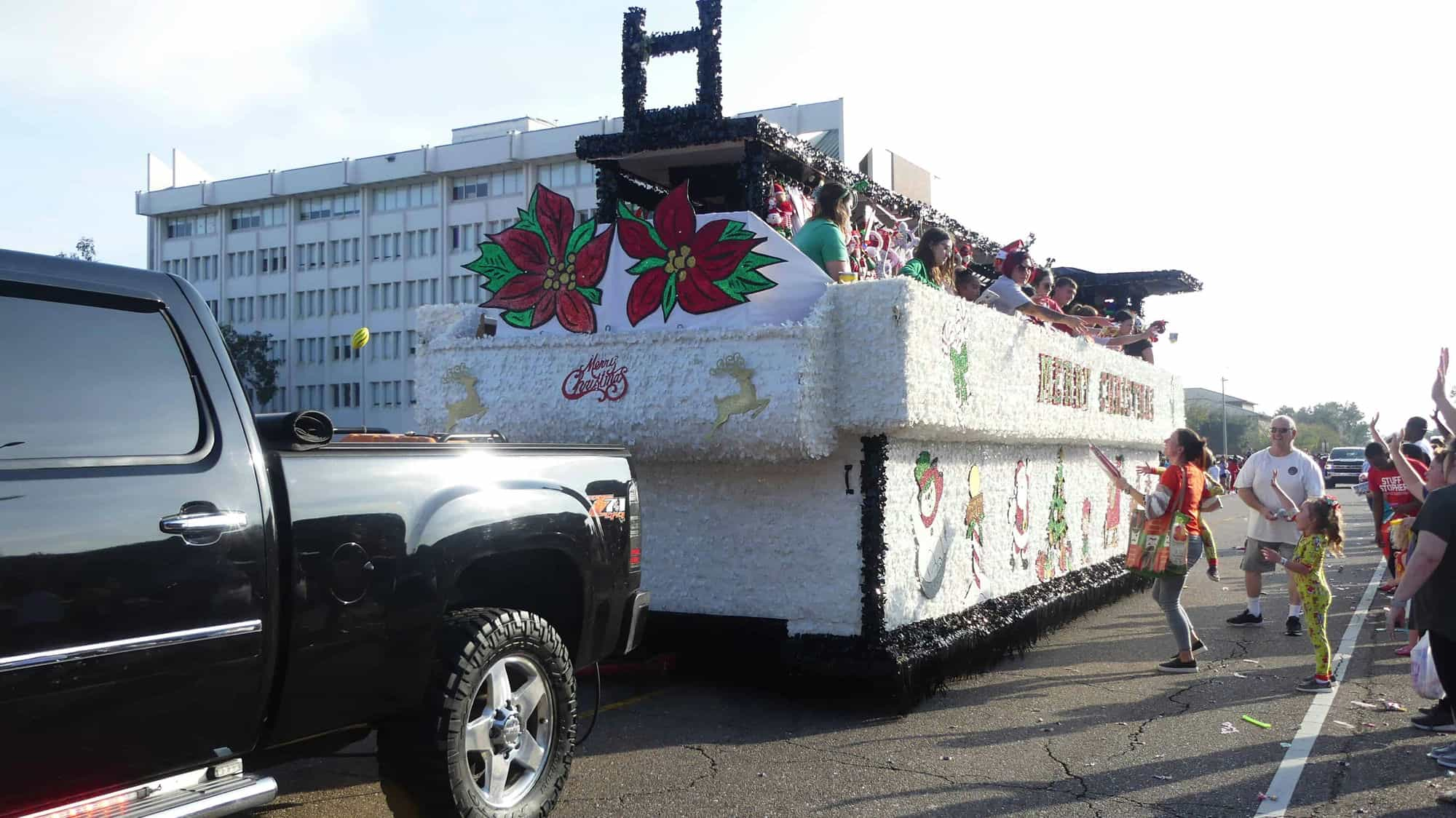 A Bayou Christmas Teddy Bear Tea
December 9th & 10th,10:00 a.m. & 2:00 p.m. both days

Create magical holiday memories at the teddy bear tea, with holiday food, tea, hot cocoa and pastries. Kids will be enchanted by holiday characters and stories and all children will receive a teddy bear gift followed by a teddy bear parade. Seating is limited, so grab your tickets now at the link above!
Golden Meadow Christmas Boat Parade & Gumbo Cook Off
December 9th, 10:00 a.m. – 6:00 p.m.

It wouldn't be Christmas in Louisiana without gumbo! This gumbo cook-off will be accompanied by music, kid activities, and a craft fair. At 6:30 p.m., head to the water to view the lighted boat parade up and down Bayou Lafourche. (Pictured Above).

Papa Noel Christmas Village
December 9th and 16th, 3:00 p.m. – 5:00 p.m. and 6:00 p.m. – 8:00 p.m. both nights

Learn what a Cajun Christmas is all about at the Bayou Country Children's Museum. Meet and take photos with Papa Noel, create arts and crafts, decorate cookies and enjoy holiday vendors and tasty eats. Tickets are $10 and are on sale now.

Sugarplum Shindig
December 9th & 10th, 10:00 a.m. and 2:00 p.m.

All the best parts of the holiday season come together at the Sugarplum Shindig! With a pancake bar, hot cocoa bar (mimosas for the grown-ups), entertainment and character photo ops, you and your kids will be having a holly jolly Christmas in no time! For those who want to put their decorating skills to the test, gingerbread house kits are available to purchase and come with an apron and baker's cap for the little elves in your group. Tickets for the Shindig are $35. Purchase tickets HERE.

Christmas at The Oaks of Thibodaux
December 9th, 10:00 a.m. - 7:00 p.m.

Join us for a festive celebration at The Oaks of Thibodaux! Get ready to experience the magic of Christmas in person. Immerse yourself in the holiday spirit with food and refreshments, arts and crafts, face painting, carriages and pony rides, train rides, petting zoo, plus many more activities. The event will be held at 108 St. Patrick Street, Thibodaux. Tickets can be purchased at the link above.

Celebrate the magic of Christmas in Louisiana's Cajun Bayou this holiday season. You won't be disappointed … and will certainly find yourself on Papa Noel's Nice List this year!
---