7 Things You Didn't Know About Crawfish For National Crawfish Day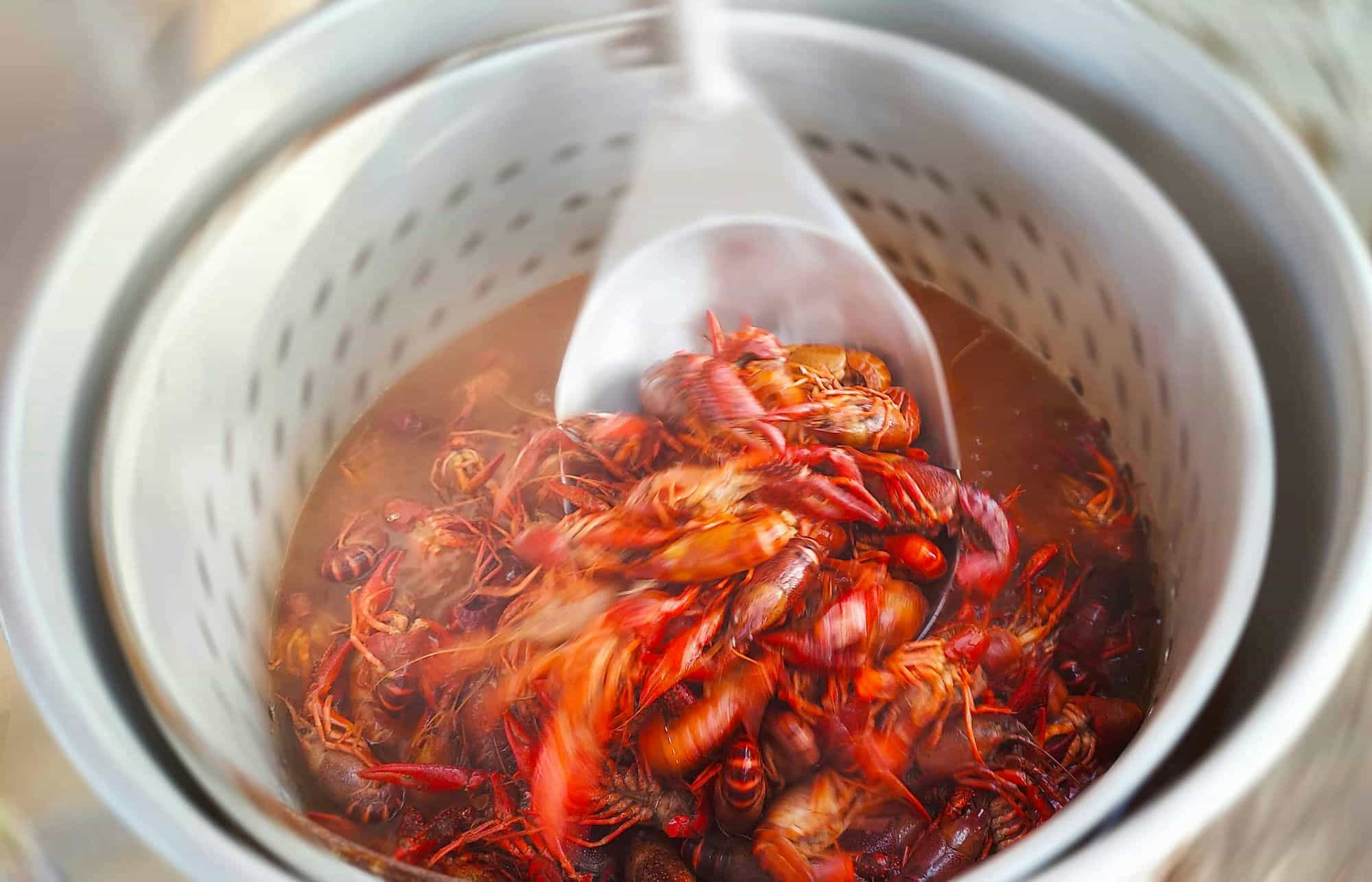 Happy National Crawfish Day! Here in Louisiana's Cajun Bayou, crawfish are the (metaphorical) bread and butter of Cajun cuisine. These crustaceans may be little, but they're packed with flavor and can be very versatile in cooking, especially in popular Cajun dishes like gumbo and étouffée.

New to the whole crawfish thing? Not to worry. We've rounded up some fun facts to help you get to know these seafood stars a bit better:
1. Crawfish is a great source of protein and it's very low in calories. A quarter pound of tails (the edible part of crawfish) is only 82 calories! (That does NOT count the melted butter and dipping sauces some folks dip them in.)

2. Louisiana was the first state to have an official state crustacean – and of course, it's the crawfish! (Sorry, crabs and shrimp!)

3. Most crustaceans, including our trusty crawfish, are nocturnal and sleep during the day.

4. Crawfish have 4 legs for swimming, 4 legs for walking, and 2 claws up front. They walk forwards but – plot twist! – they swim backwards!

5. Crawfish are a direct relative of the lobster and there is quite a size difference between the two.

6. Though crawfish are aquatic creatures, they can actually drown and they do need access to fresh air.

7. While Louisiana is the largest producer of crawfish, we are not the only ones that enjoy eating them. It is eaten around the world from Europe to Asia.
Of course, we celebrate crawfish any chance we get here on the bayou. Join us on May 13th in Downtown Thibodaux for the annual Mud Bug Boil Off, an event that offers all-you-can-eat crawfish, music and plenty of Cajun fun. If you're entering the competition, you're provided with corn, potatoes and three sacks of crawfish – though it's up to you to bring the magic with seasonings and other special ingredients! More into eating than cooking? No problem! Your $25 admission (kids under 6 are free) fee gives you access to the festivities, along with plenty of crawfish and a full tummy. Let the good times boil! We hope to see you there!
---