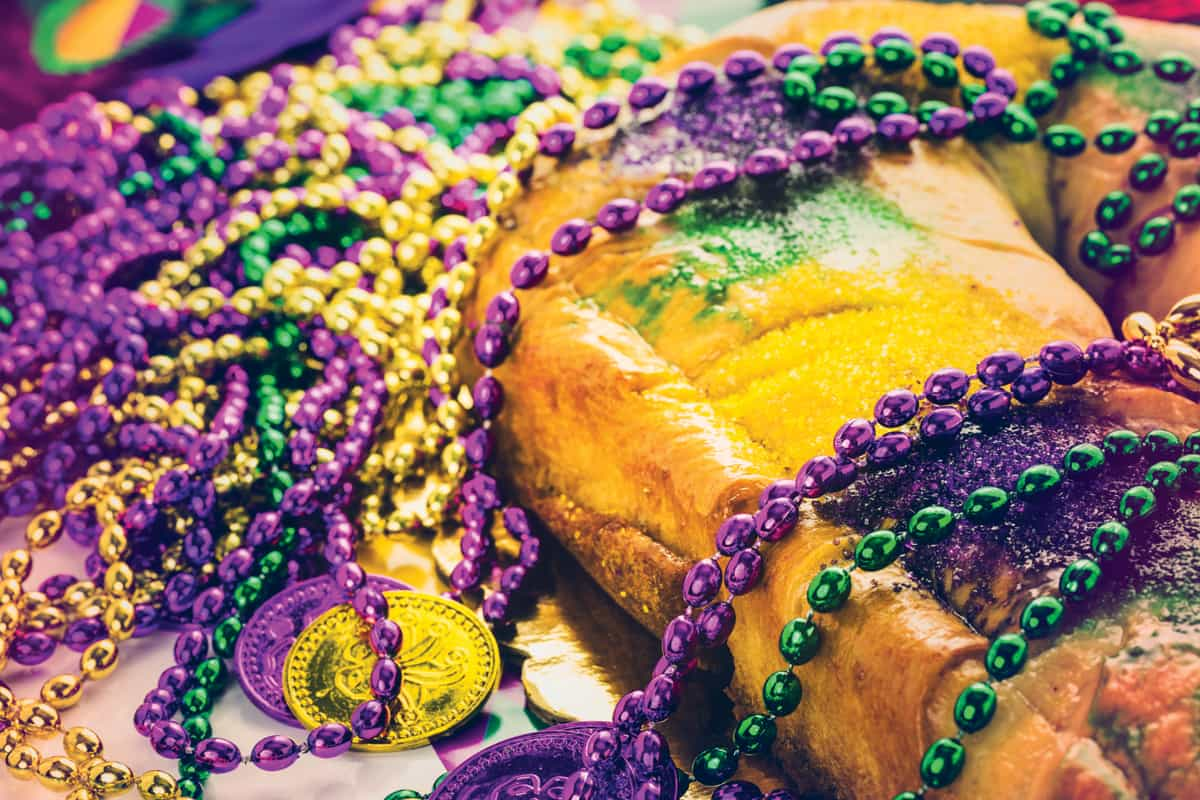 COVID may have put a damper on the usual Mardi Gras celebrations this year by limiting the size of gatherings and forcing the cancellation of every parade the parish usually hosts, but that doesn't mean that this year's Carnival season has turned into one big "Mardi Blah."

DOWNLOAD YOUR "TASTE OF MARDI GRAS" PASSPORT
Support local businesses while keeping the spirit of Mardi Gras alive. Complete 3 stops at any of the Taste of Mardi Gras locations, turn in your passport at the Louisiana's Cajun Bayou Visitor Center or Thibodaux Main Street office and receive a free Mardi Gras themed swag bag (with beads of course!).
Click the photo below to download your Taste of Mardi Gras Passport and get to eating! Ends February 16th.
There's a certain resiliency to the people who make their home in Lafourche Parish, which means we know how to find the silver lining around every cloud. We're just finding new and innovative ways to celebrate this year, in a safer and socially distant manner.
So, what does "new and innovative" look like in Louisiana's Cajun Bayou?
Lafourche Parish's restaurants have risen to the occasion. They're offering a variety of Mardi Gras-themed drinks, desserts and snacks. Yes, we're talking about king cakes ... and so much more!
You can find the traditional style of king cake in a variety of flavors at the Cajun Pecan House in Cut Off, Cuvee in Thibodaux and all the Rouse's supermarkets up and down the Bayou. Weeping Willow Café in downtown Thibodaux offers delicious king cake cupcakes, all three Spahr's locations are serving king cake beignets, and the Alumni Grill is offering a king cake cheesecake.

YARDI GRAS
If you're missing the parades, just take a ride up and down the Bayou – in the comfort and safety of your own car. You'll notice that plenty of residents have decided to observe "Yardi Gras," transforming their homes and yards into festive displays. They're pulling out the colored lights, wreaths, garlands, banners and flags – in the Mardi Gras colors of purple, green and gold – and pouring a lot of creative energy into this 2021-style decorating effort. Drive by and take a look, and maybe think of it as a fascinating reverse parade. Instead of the spectators standing still while floats move along, this time the decorated objects are standing still as the spectators drive past.
We suggest adding a fun soundtrack to your journey, maybe tuning the car radio to a jazz station or making your own Mardi Gras playlist to help you get into the spirit.
Like those new twists of the standard king cake recipe, this year will be all about taking what truly matters about the usual Mardi Gras traditions and finding a new way to present them.
---